November 4th & 5th, 2017
8 am - 6 pm
Dallas, TX
Apartment Investor Weekend Training

SEE THE VIDEO BELOW FOR THE RESULTS OF PEOPLE WHO HAVE TAKEN MY TRAININGS!
The Next Apartment Investor Mastery Weekend Training Event Rat Race 2 Retirement is

November 4th & 5th, 2017!

Registration will open soon -- check back often!

(*** Cancellation requests for November 4th & 5th event must be received ON or BEFORE October 30th, 2017 to be given 100% refund. Any requests made AFTER October 31st, 2017 are NON-REFUNDABLE. ***)

CLICK HERE FOR GENERAL ADMISSION:

CLICK HERE FOR VIP ADMISSION:
WHAT IF WATCHING THIS 107 SECOND VIDEO COULD CHANGE YOUR LIFE?
Event Location
The Event will be held at the exclusive
Addison Conference Center
15650 Addison Rd,
Addison (Dallas), TX 75001
There are over 22 hotels nearby (ranging from 2-star to 4-star) including 3 within walking distance!
CLICK FOR MORE INFO ON THE EVENT CENTER AND TO SEARCH FOR NEARBY HOTELS
-----> CLICK HERE!!! <-----
The Event Address is: 15650 Addison Rd, Addison(Dallas), TX 75001
___________________________________
What You Will Learn
The 3-Step Wealth Formula
Brad's 3 Rules to Retire Early and Permanently
Brad's Proven 12-Step Apartment Acquisition Process that will save you Time and Money
Multifamily Financial & Market Analysis
Due Diligence
Rehabbing
Property & Asset Management
Multifamily Financing
Group Purchasing
Contract-to-Closing
Raising Money within SEC Compliance
Multifamily Business Planning

BONUS 1/2 DAY BUS TOUR

where you will see properties owned by Brad and by his Students
Costly Mistakes and How You Can Avoid Them
Using your SD IRA to Invest
Getting Started Now
Take Action Now with Brad's Simple, Proven Step-by-Step Process
Brad Sumrok has been helping people Earn Double Digit Returns and Retire Early by Investing in Apartments since 2006, after he retired from his own six-figure corporate job. At this event You Will Learn Brad's simple, proven step-by-step process that may result in Your Early Retirement just like it has for so many.
RSVP here for Early Registration!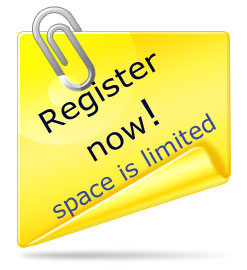 by Clicking the Register Now Button Above!
Last Time I Had to Turn People Away who RSVP'd at the Last Minute.